"Naming is the beginning of justice."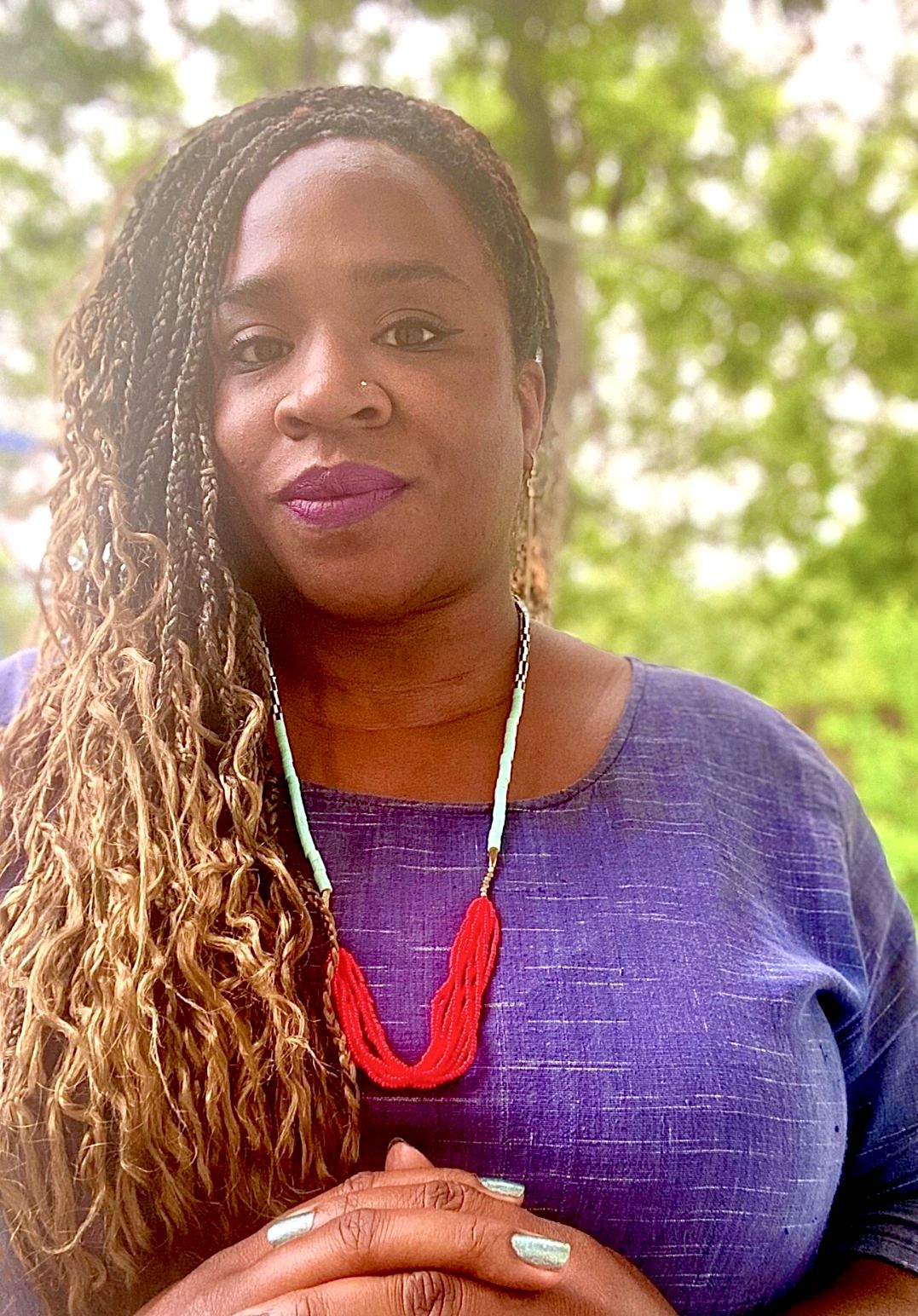 As a native Houstonian, I have fond memories of connecting to water — going to the beach, walking alongside bayous, discovering nature in aquatic habitats which our semitropical city nurtures. At Bayou City Waterkeeper, we do a lot of work in connecting to and seeing nature, specifically watersheds. We protect wetlands and understand their ecological importance in supporting wildlife, cleaning our water, and flood mitigation. We advocate for clean water, restoring the health of our watersheds that flow out to our larger lower Galveston Bay watershed. By centering nature-based solutions and equity, we stand up for resiliency in coastal and urban communities affected by storms and flooding. Beyond a singular path, we work across disciplines, collaboratively to advocate for the things we see and value in our environment; but we cannot advocate for the things we do not see and name. Currently, I am reading, "Rising: Dispatches from the New American Shore" by Elizabeth Rush, and I discovered this quote, "naming is the beginning of justice." I encourage you to connect, see and name our waterbodies and the wildlife they nourish. Use common names or be adventurous and learn their scientific names. From here, we can advocate for healthy watersheds and conservation. I also encourage you to see and name the people who are impacted by inequitable water infrastructure and are without access to clean water, due to decades of disinvestment and environmental racism. From here, we can advocate for environmental justice.
Living in the most diverse city and one of the most ecologically diverse regions in the U.S., how can we use naming as a tool to call out and champion for both the environment and our communities? I hope that this act of seeing and naming can move you towards environmental advocacy.
Bayou City Waterkeeper has been busy in recent months, and I am happy to bring you some updates in our summer newsletter. Highlights include our recent legal victory around wetlands, water quality testing through our nurdle program, and our monthly report monitoring the City of Houston's consent decree over the next 15 years (AKA our Poo Report). We are also growing in our capacity. At the end of June, I joined the organization to work alongside our legal director/waterkeeper and watershed specialist. We have a cadre of legal interns and fellows who also help us move the work along, and we are grateful. Our organization continues to respond to the need for legal and science-based advocacy work within our lower Galveston Bay watershed.
Thank you for your support, and remember that we are all keepers of the water and stewards of the environment.
For Our Waters,
Ayanna Jolivet Mccloud
Executive Director
Please considering supporting our work with a donation that is meaningful to you. Your support helps to...
- Protect vital wetlands and coastal prairies from destruction.
- Provide technical, policy, and legal support to communities at risk from flooding, climate impacts, inequitable policies, and pollution.
- Hold polluters accountable and work towards cleaner water today and for generations to come.
Thank you!
Recent Legal Victory in Protecting Wetlands
Across the 10,000 square miles making up the lower Galveston Bay watershed, wetlands play a critical role in protecting our local communities against increased flooding. Last summer, Bayou City Waterkeeper sued the Army Corps of Engineeers, challenging its decisions to allow development over wetlands and increase flood risk for residents in the Bayou Brae neighborhood of League City, Texas. The Corps sought to dismiss our lawsuit, saying our members' concerns about flood risk were not something that they — the federal agency in charge of wetlands regulation — could address. In refusing to dismiss our lawsuit, the court disagreed, validating our concerns about how vital wetlands are in mitigating flood risk. This victory will allow us to continue this important fight in court.
Community-based Science for Nurdle Testing
Watershed Specialist, Mashal Awais, recently led volunteers at the beach of Surfside to gather and count nurdles, and learn how they cause harm in our watershed. Nurdles are plastic resin pellets that are used in the manufacturing of large-scale plastics, ranging in size from 1-5 mm in diameter. One pound of nurdles contains approximately 25,000 nurdles. Learn more in a blog post from summer legal intern, Allie Soileau on how nurdles and microplastics affect our watershed? Bayou City Waterkeeper's aim is to reduce plastic pollution with community-based science.
Monitoring Sanitary Sewer Overflows
This spring, a federal judge in Texas approved a legal settlement requiring the City of Houston to spend $2 billion on major upgrades to its sanitary sewer system over the next 15 years. As the City invests, our Monthly Poo Report aims to help you see how this investment is (or is not) making a difference across Houston and closely monitor the City's compliance with the consent decree. Read a recent write-up on Impact Funds's blog by legal director, Kristen Schlemmer on Bayou City Waterkeeper's role in initially uncovering these legal violations/sanitary sewer overflows. This led us to serve the City of Houston with a notice of intent to sue under the Clean Water Act, and prompted the United States and State of Texas to file this enforcement action.
Recommended Reading: Flood Benefit Index
How is flood protection an essential service for the whole population? How can we push for money to be spent wisely on equitable solutions? The Coalition for Environment, Equity, and Resilience (CEER), which Bayou City Waterkeeper is a member of recently published a Policy Brief on Flood Benefits Index co-authored by Earthea Nance, Ph.D. and Iris Gonzalez. Learn more about flood equity in Harris County.
Join us in congratulating Noorulanne Jan, spring 2021 legal intern from The University of Texas School of Law, who will work as a post-graduate fellow with Earthjustice over the year ahead.
Recent summer legal intern Lauren Alexander, discovered how sections 401 and 404 of the Clean Water Act work together to help protect our Texas Bayous from overdevelopment.